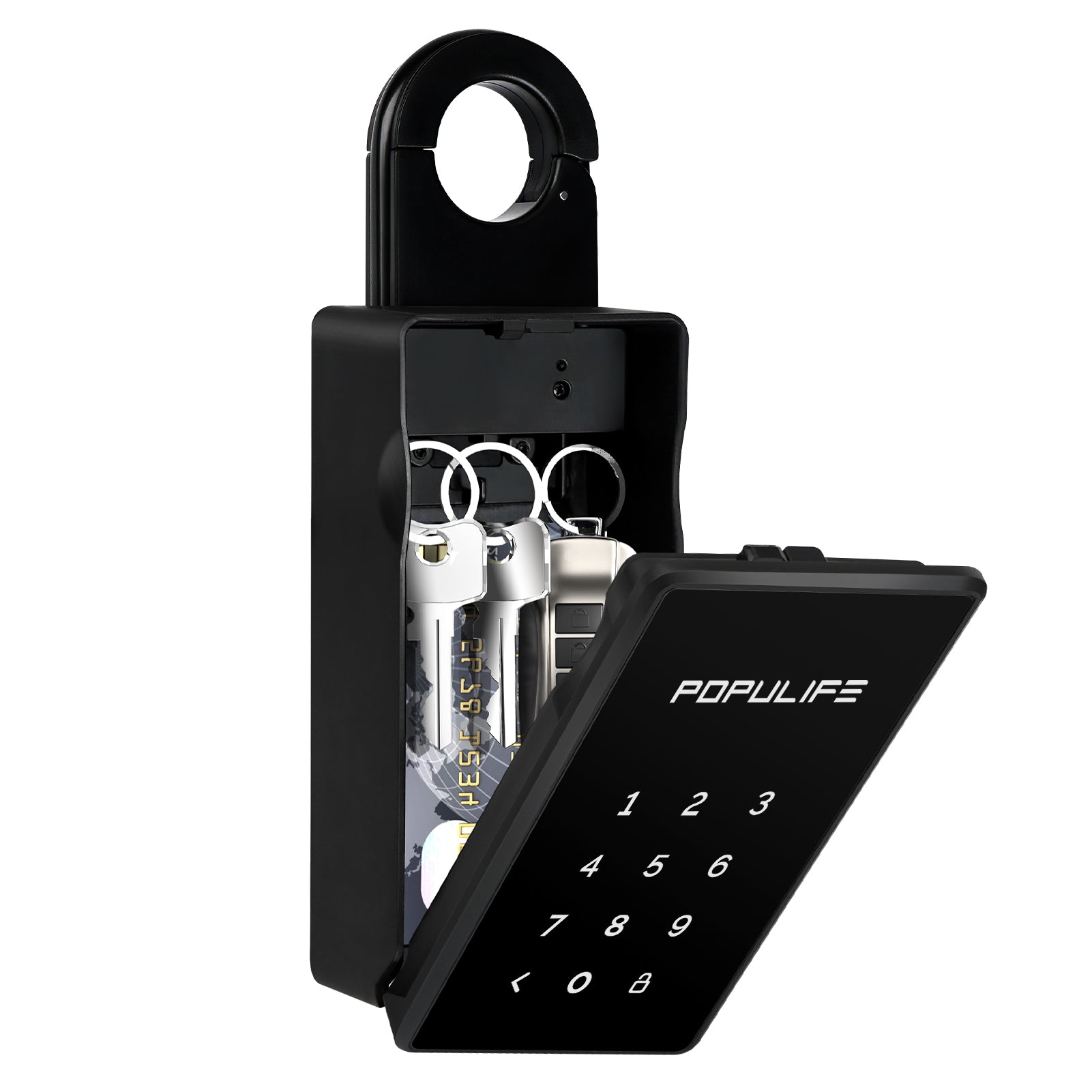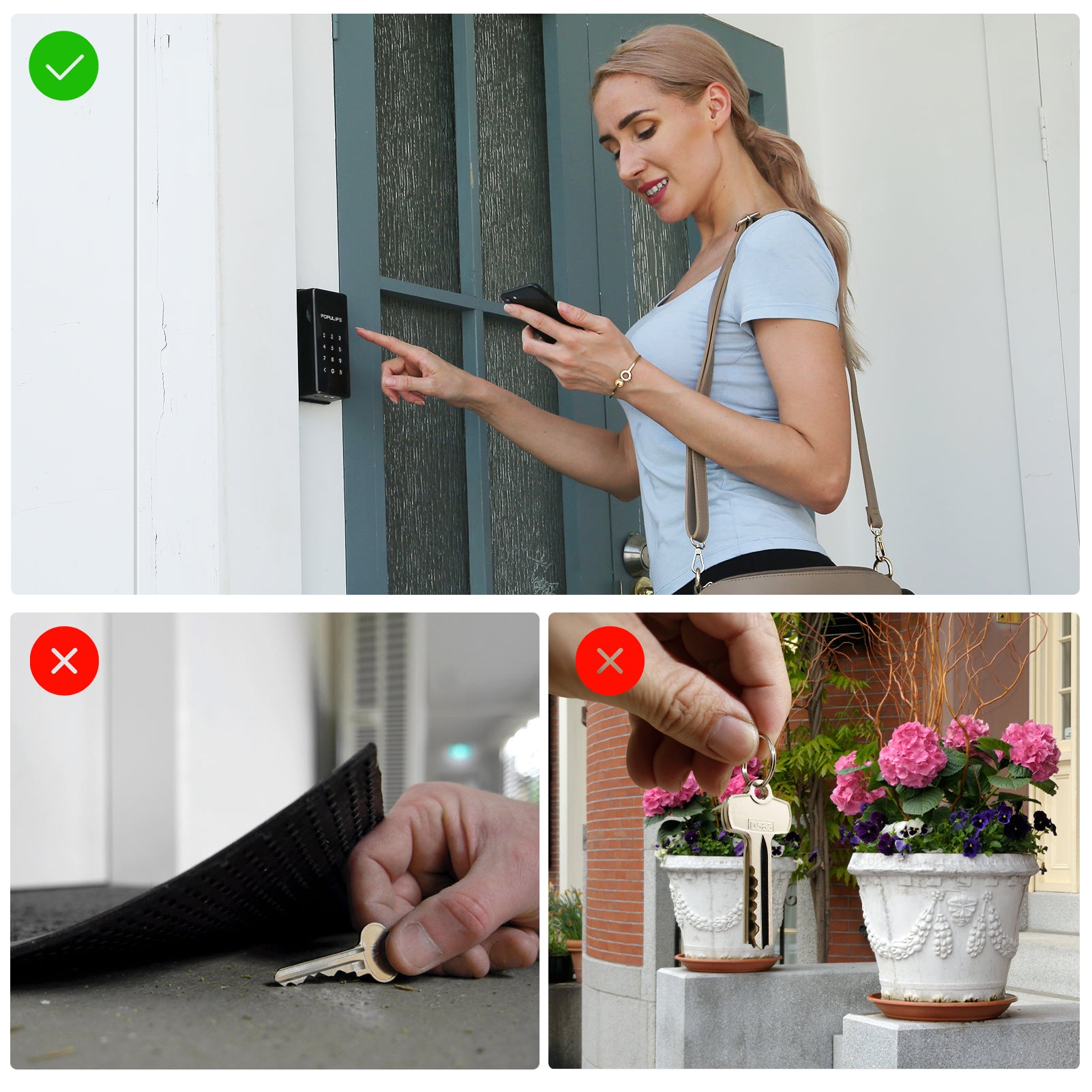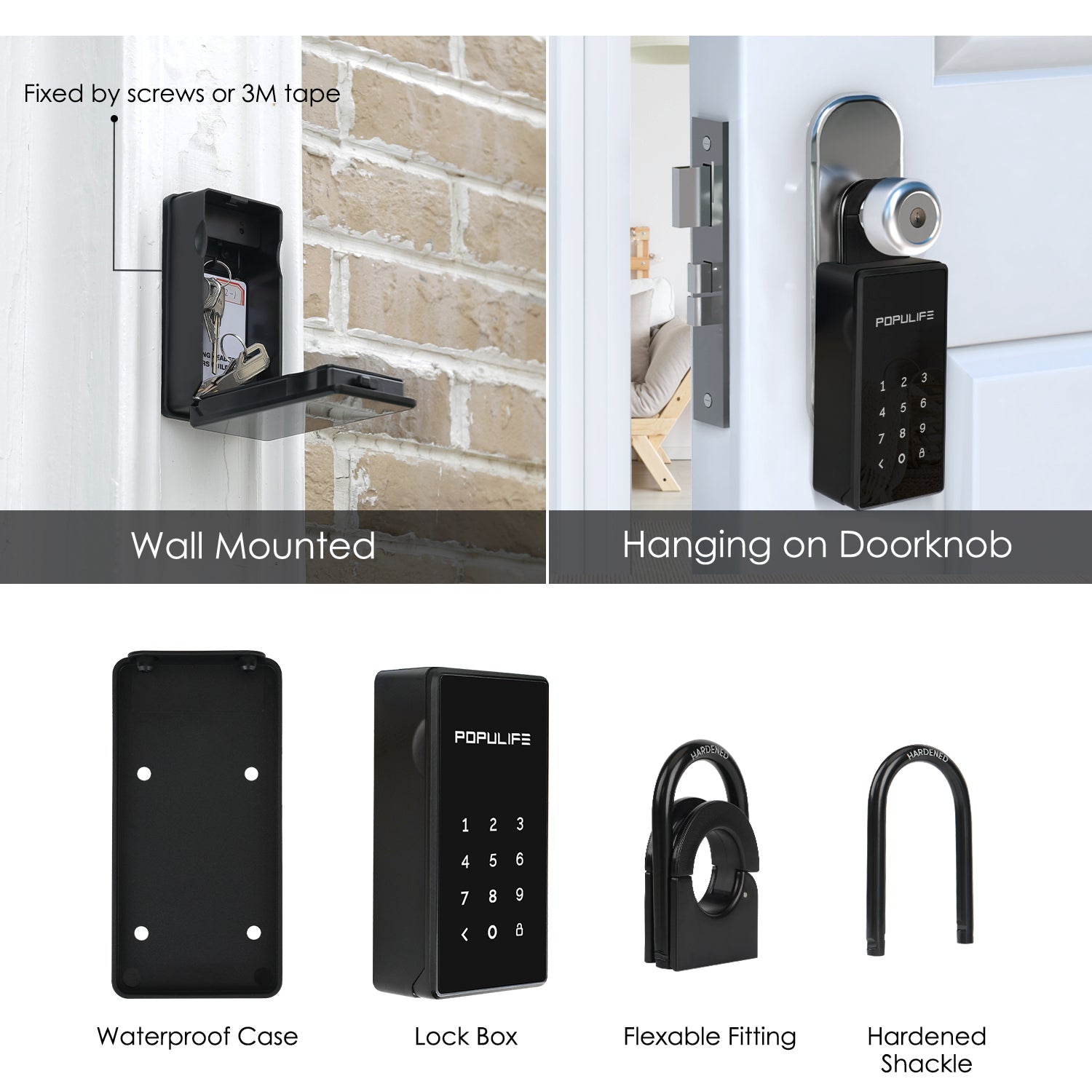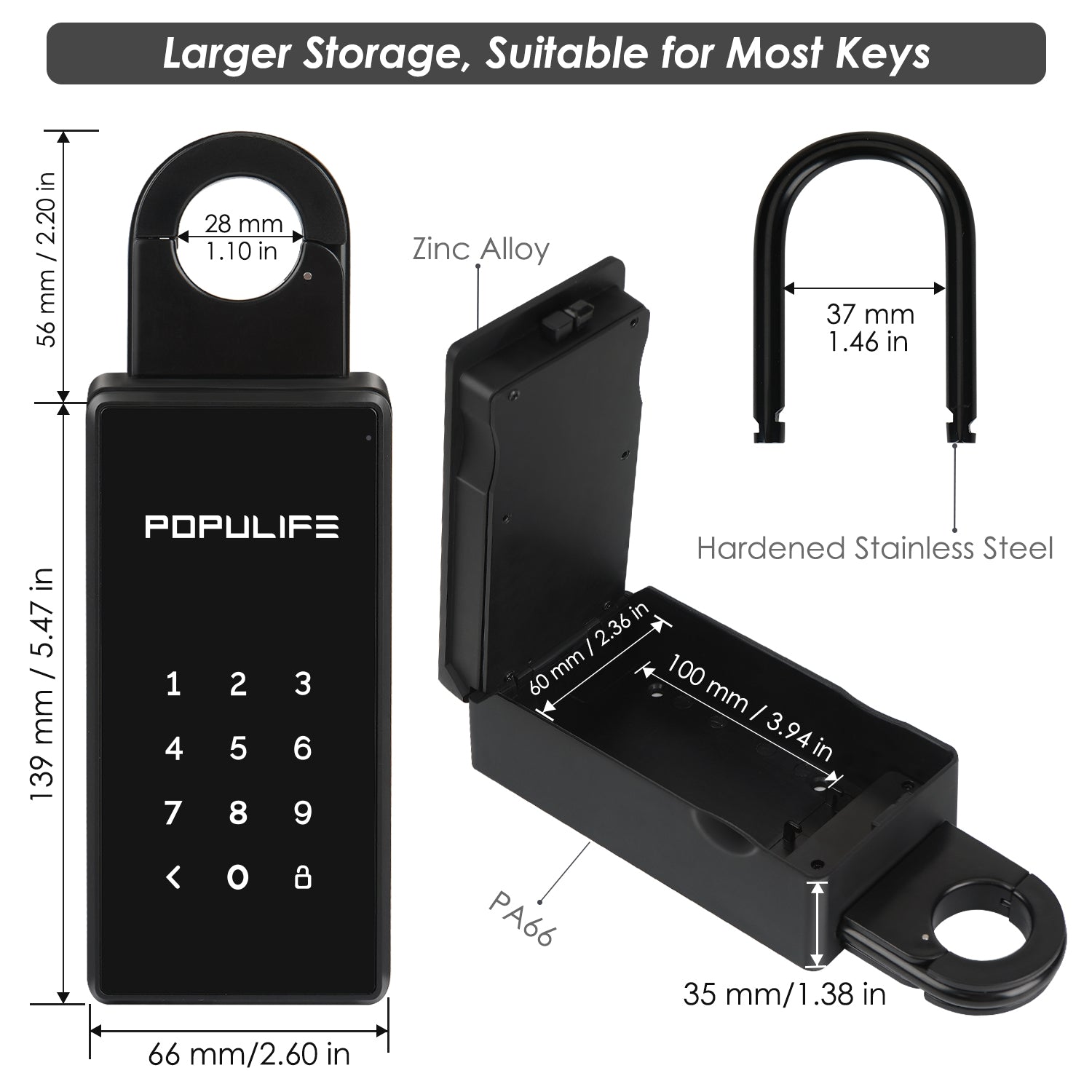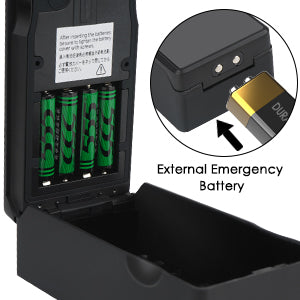 Populife Electronic Keybox Pro
Description
The durable and affordable electronic storage for essentials handover like keys for car sharing, property management, and car washing.
NO APP needed, just simple keypad instructions to add and edit your 30+ custom passcodes.
No App Needed
An Affordable Smart Life Solutions
Always forget or lose your keys? Need to grand guest access, but you're not at home? With Populife Keybox, make the smart home more simple, affordable and convenient.
Customize your own 6-10 digits PIN code 
Support maximum 30 PIN code
Add and delete code is just a few buttons away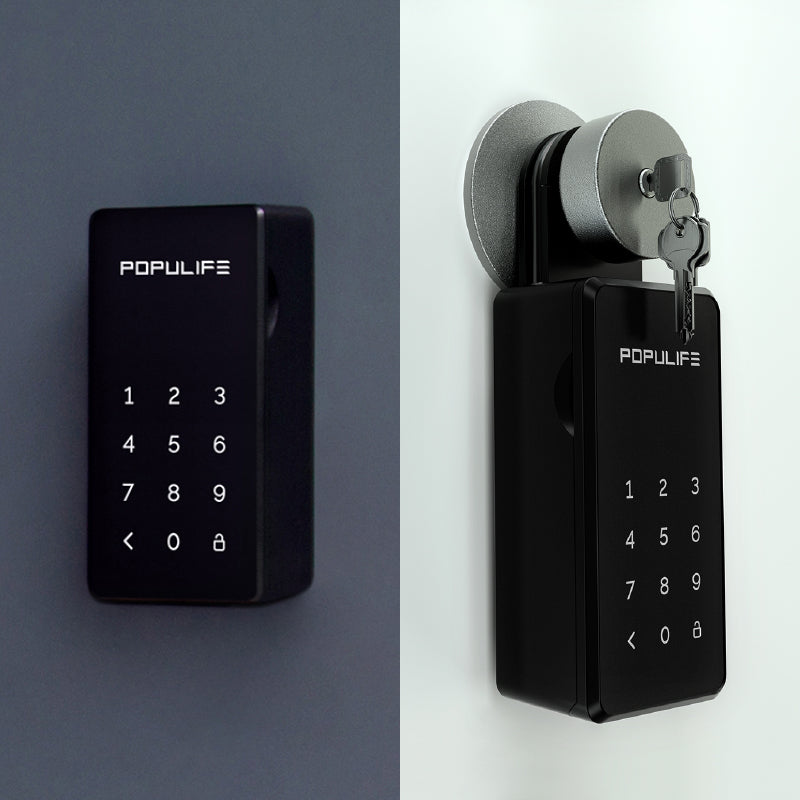 Stick ? Shackle? or Wall mount
Install Within Seconds
Start your keyless experience today without replacing your existing lock. Simply hang the Keybox on your doorknob or mounted it on the wall and it is done!
Populife Keybox has two types of shackles, and it fits on any type of doorknobs, handles, and even fences or gates.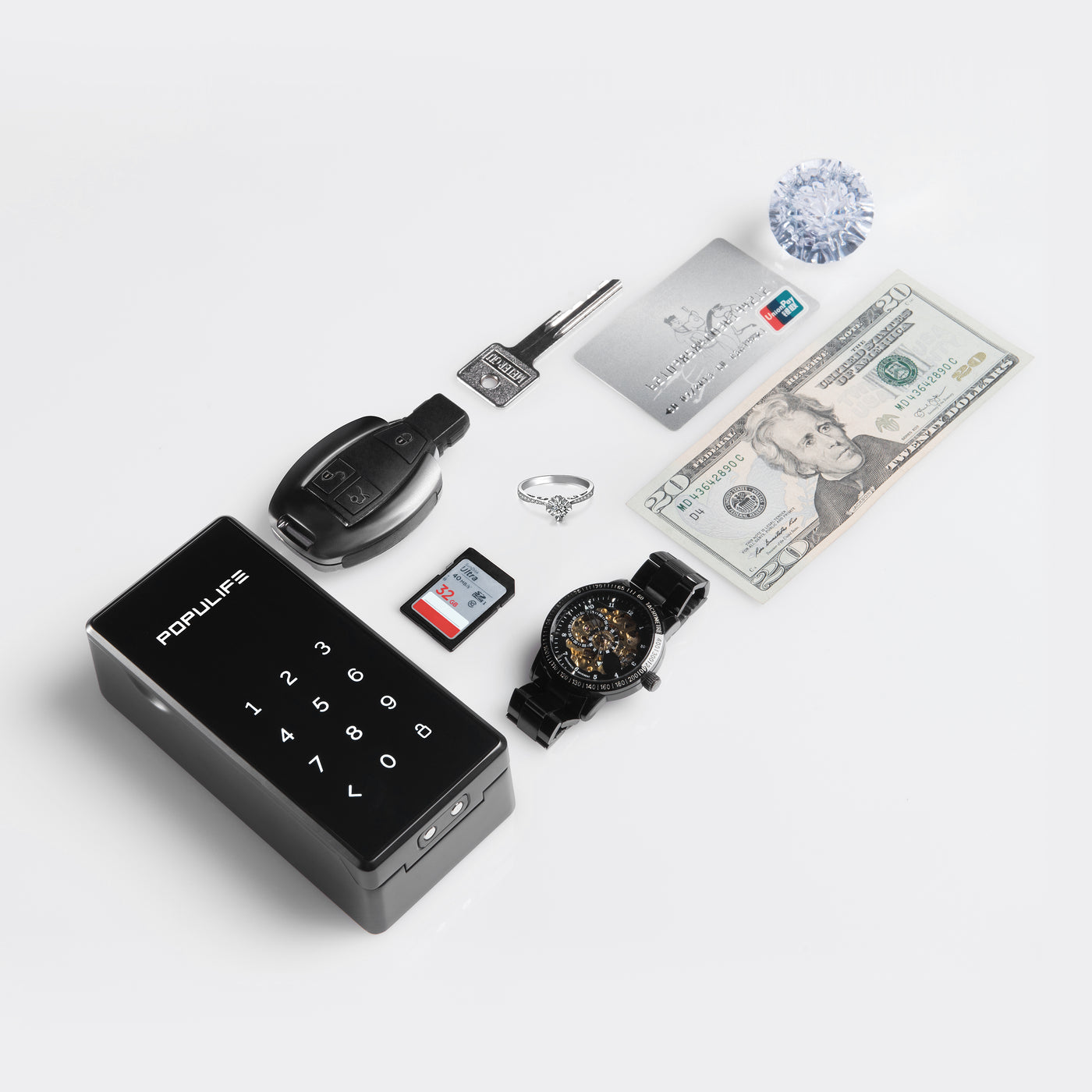 Extra Large
Spacious and Capable
Spacious design allows the Keybox to efficiently fit up to 6 keys, 30+ keycards, or other small valuable items.
It could also occasionally be your portable mini safe when you are out surfing or hiking.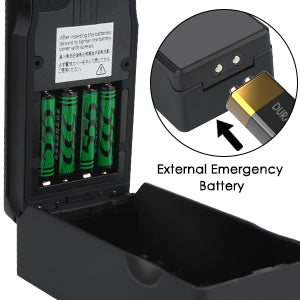 TWO YEAR of power
Super Ultra Long Battery Life
Populife key box uses No Wireless signal to consume any power, therefore it is super last longer. 4 AAA Alkaline batteries give you up to 20,000 lock/unlock operations (approx. 24 months). When the battery is less than 20%, it will give you red light alarm.
A trustworthy brand
we care about long term relationship with you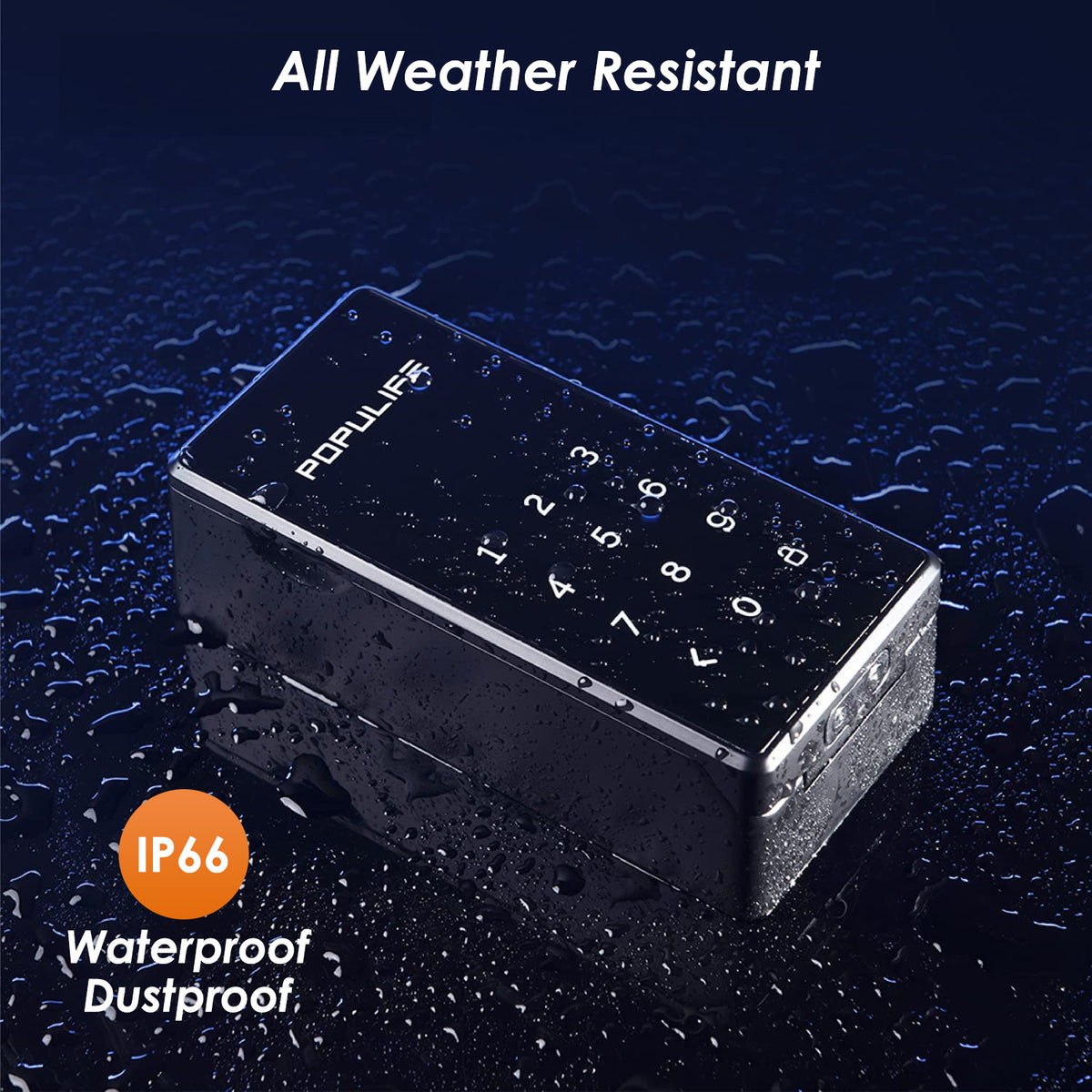 Solid
Zinc alloy front body, with PA66 back body make it strong and durable. Withstand fall within 2 meter.
Durable
Could be used for outdoor, operation temperature ranges from -25°C~55°C (-13°F~131°F).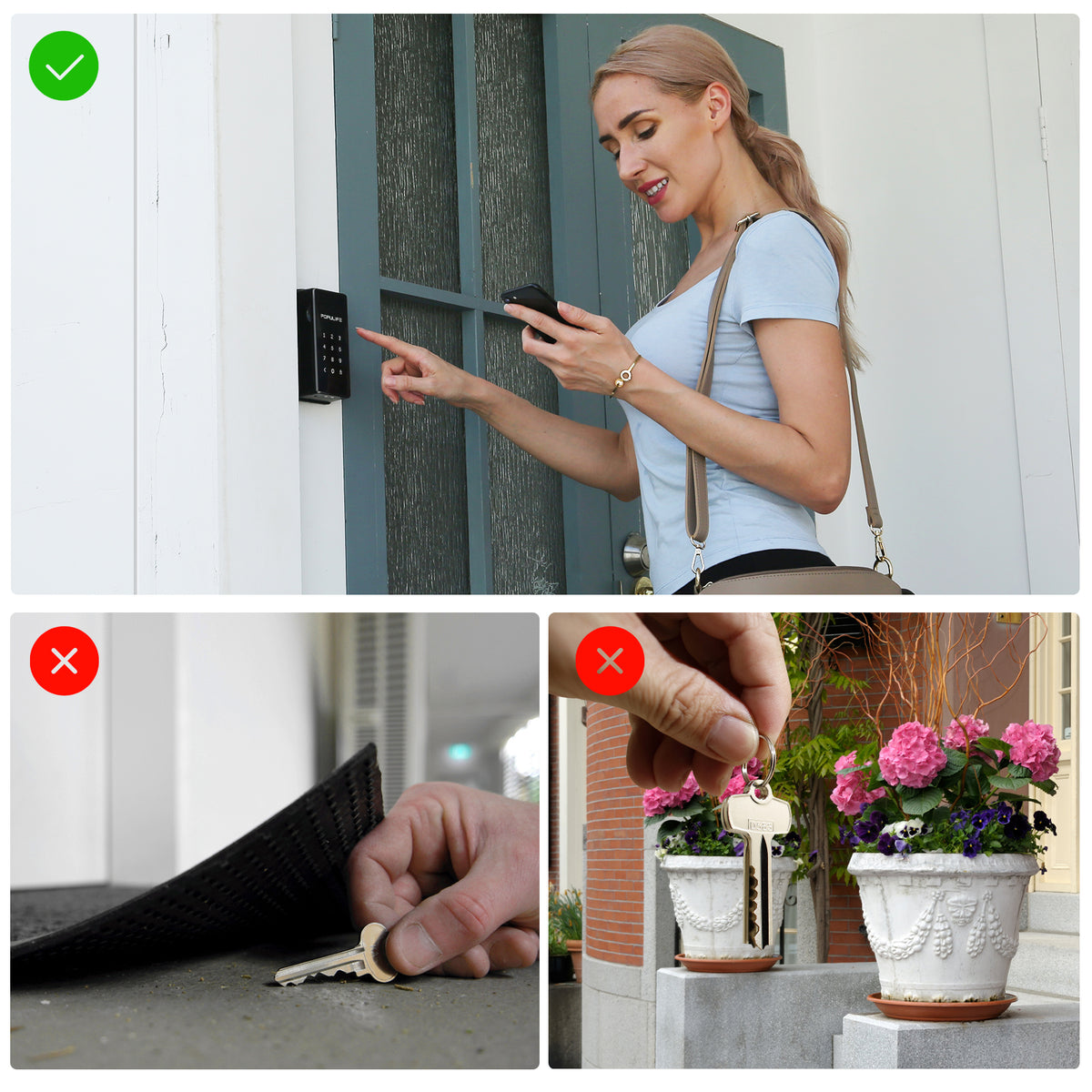 Elegant
You do not have to hide your essentials anywhere else, just put them in front of your door, elegantly.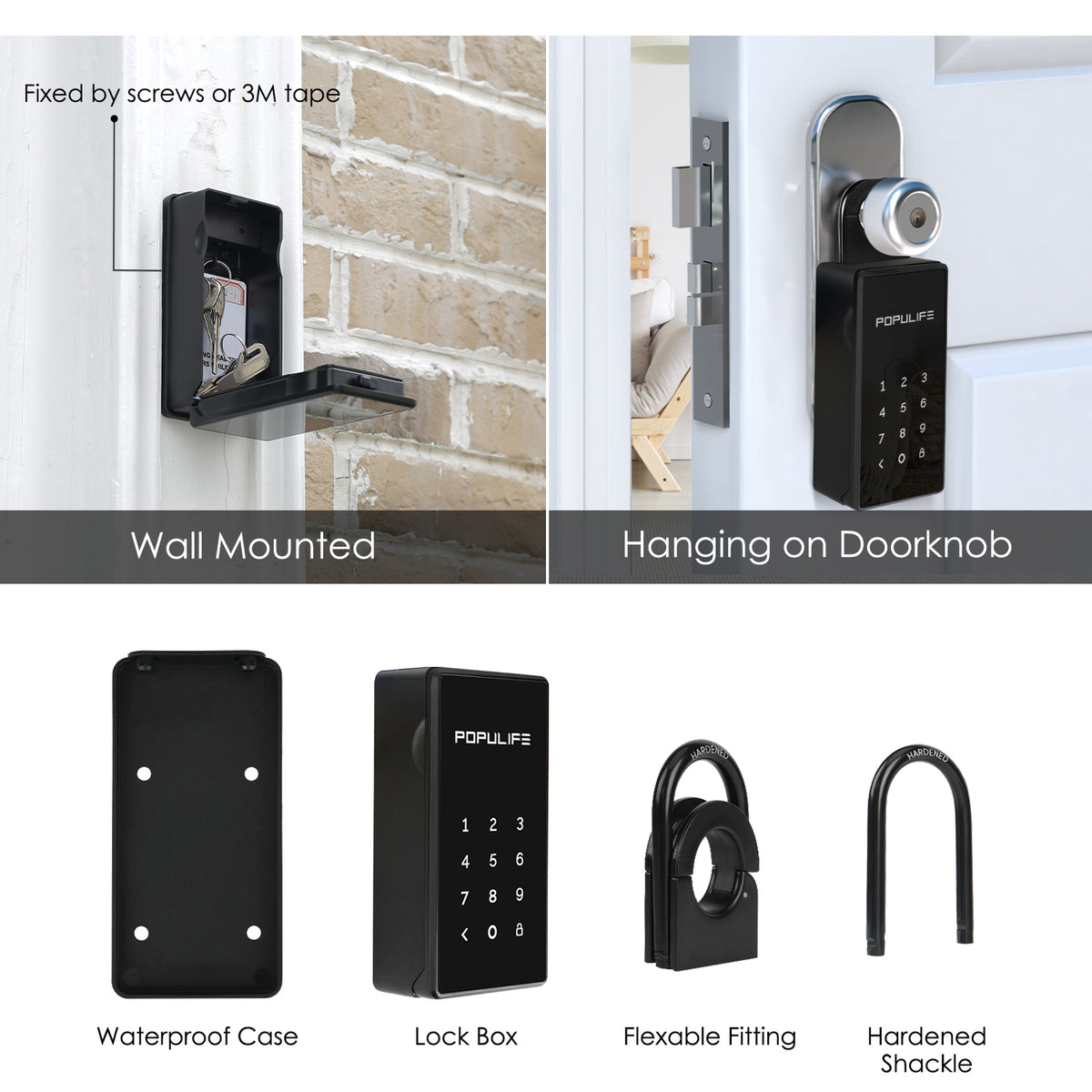 Versatile
Not just for keys, it can store a variety of important things, watch, SD cards, car key, credit card, just to name a few.
How It Works
All operations of the Electronic Keybox Pro are done through keypad commands. The device does not require App or Bluetooth to function.
You can generate up to 30 unique passwords for the Electronic Keybox Pro. You can add and delete passcodes using keypad commands
No, if you wish to view unlocking records, please check out our Smart Keybox Pro version.
Simply use a 9V battery to power up your keybox. With Populife Smart Keybox, you'll never have to worry about losing access to your valuables again!
Campare
Populife Electronic Keybox offers automatic locking, customizable passcodes (up to 30), and a sleek, modern design that fits seamlessly into your home. Its motorized mechanism reduces the risk of jamming, and the LED keypad only lights up when in use, preventing unauthorized access.
Smart Keybox Pro and Electronic Keybox differ in that Smart Keybox Pro requires the use of Populife App for advanced features. With the App, Smart Keybox Pro can generate one-time code, time-limited code, and remotely shared passcodes, check access records. Never forget a password again with Smart Keybox Pro.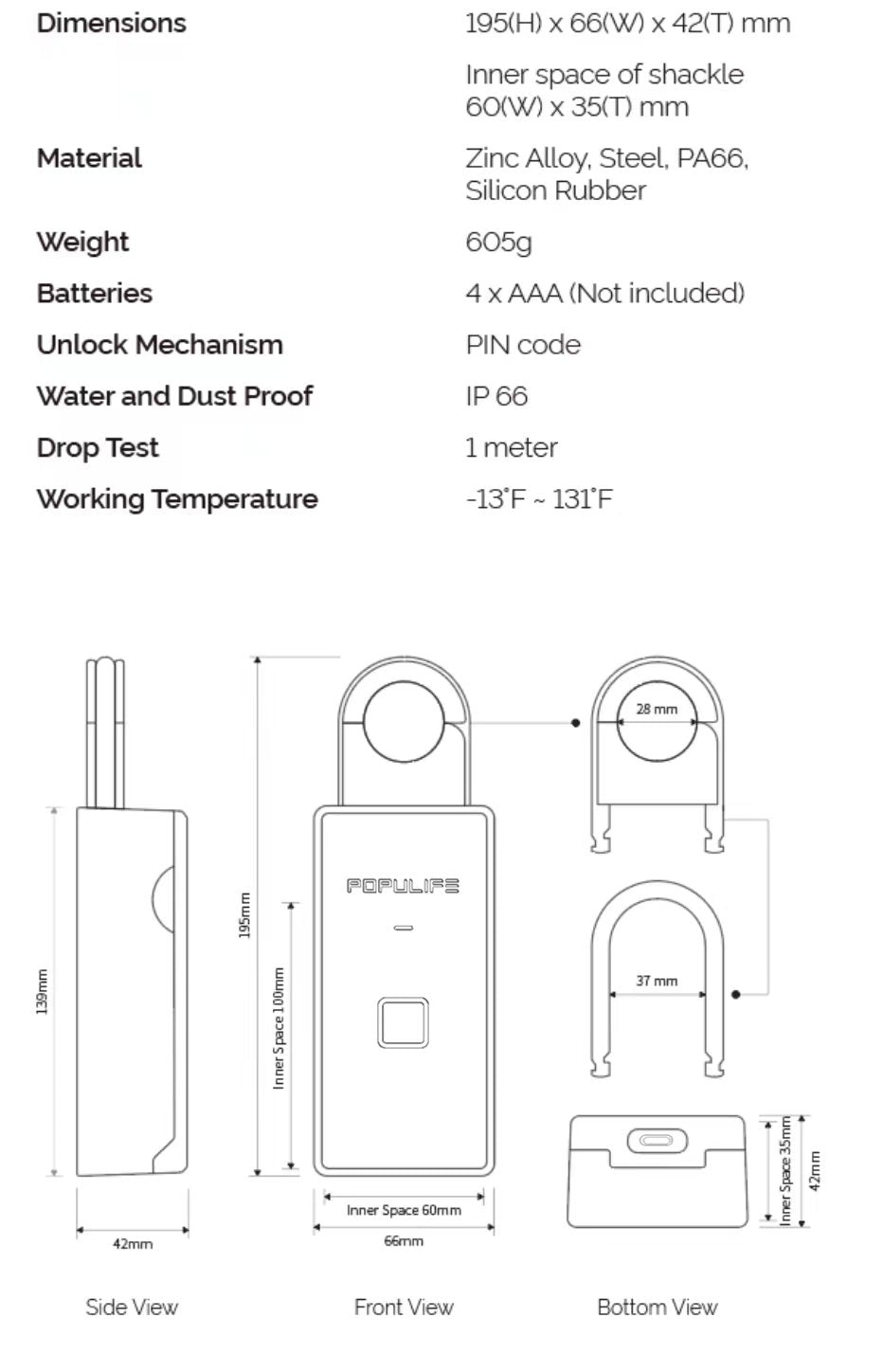 Specification
Does it fit to you?
We often get asked a lot by how long and how height it is? What is the thickness of it? Here, we show you everything in a glance.